Lista de bases militares en Florida
La Florida templada y rodeada de agua ha atraído a los sectores aéreos y marítimos del ejército, y es hogar de las bases de la Marina, la Fuerza Aérea y las Guardias Costeras.
Marina
La Jacksonville Naval Air Station (Estación aeronaval de Jacksonville) es la tercera instalación naval más grande en Estados Unidos. Otros edificios navales importantes en Florida son la NAS Pensacola, la NAS Key West, la NAS Whiting Field, el Naval Surface Warfare Center (Centro Naval de Combate en Superficie), NS Mayport and the Center for Information Dominance Corry Station (Centro de información Supremacía Corry Station). Whiting Field en Pensacola es la estación aeronaval más ocupada del mundo.
Fuerza aérea
MacDill Air Force Base (Base de la fuerza aérea de MacDill) es el hogar de algunos soldados, marineros, y marinos, así como una base de importante de la fuerza aérea. La base apoya a muchos comandos incluyendo la US Central Command (USCENTCOM), el cual ve las operaciones del Medio Oriente, la US Special Operations Command (USSOCOM) y NOAA Aircraft Operations Center.
La Patrick Air Force Base en Cocoa Beach maneja lanzamientos sin tripulantes en Cape Canaveral AFS. Otras bases en la franja de Florida incluyen Eglin AFB, Hurlburt Field AFB y Tyndall AFB.
Guarda Costas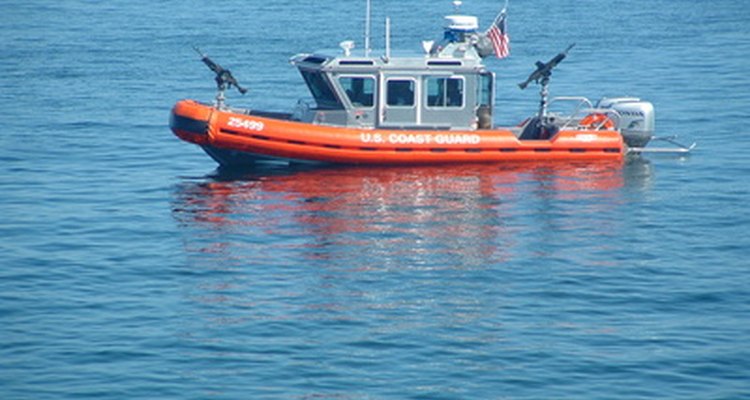 coast guard on patrol image by Elmo Palmer from Fotolia.com
El Guarda Costas tiene seis sectores en el sudeste del Séptimo Distrito, y cuatro de ellos están en Florida: los sectores de Jacksonville, Key West, Miami y St. Petersburg. Muchas oficinas más pequeñas de guarda costas están localizadas a través de Florida.
Ejército
La Florida Army National Guard está equipada y entrenada por ejército de los Estados Unidos en Camp Blanding, al norte de Florida y cerca de Starke.
Referencias
Sobre el autor
Based in Florida, Trudi McChesney has been writing corporate technical documentation since 1990. She also designs and develops computer systems for financial institutions. She received a Bachelor of Arts in journalism from the University of Michigan.
Créditos fotográficos